About Persistent Foundation
Persistent Systems has been donating 1% of its profits towards social causes since 1995. The Persistent Foundation was established in 2009 to expand the vision and define the scope of Corporate Social Responsibility. Health, Education and Community Development are the areas of work and Pune, Nagpur, Bangalore, Hyderabad and Goa are the locations for execution of identified projects.
Our Vision
To provide sustainable solutions for local communities around Healthcare, Education and Community Development to empower long-lasting impact.
Our Mission
To encourage inspired action from individuals and groups through the contribution of time and resources to build a better society for humanity.
Our Values

Empowerment
Creating opportunity to improve lives through new skill development.

Sustainability
Providing long-lasting, environmentally friendly solutions for the communities we operate in.

Collaboration
Working hand-in-hand with community members where we provide solutions.
Message from the Chairperson
The last year saw many ups and downs due to the fierce second wave of COVID-19. It destroyed and disrupted our lives as many succumbed to it across the world. The meaning and perspective of life changed for us as we lost our near and dear ones. It was a time of tragedy and despair, with seemingly no hope of a light at the end of the dark tunnel.
The situation started improving slightly as the year progressed and a sliver of hope and cheer went around the world. Weddings and festivities happened again, albeit with a limited number of people in attendance. People could travel, go out to meet friends and family, and go back to work again. It was a happy time though laced with great caution and fear.
As work picked up at the Foundation, we were able to start some school related projects in anticipation of schools reopening. We helped in refurbishment of infrastructure in schools. We also started support classes and study centres to help students revise their old curriculum and prepare them for the new academic year. Additionally, we provided 20 refurbished laptops to students, which helped them to continue learning the digital way. In the upcoming year, we aspire to provide more such laptops and desktops to individual students and schools.
The Nursing students successfully completed their course and were placed in hospitals across Pune. Other skilling courses provided employment to all the candidates. This was indeed heartening and encouraging for all of us. Our new batch of Kiran girls was onboarded in February and our batch of graduating girls was successfully placed in good Companies.
The Facial Cleft project picked up through the year, allowing us to help 624 children along with their families, find hope and opportunity to live a happy life. The cataract surgeries and paediatric surgeries continued as per schedule. We helped 1,000 severely malnourished children improve their health by providing nutritional supplements.
We planted 16,000 trees, nurtured 24,000 more trees. We helped 40 families earn their livelihood through bamboo craftsmanship. We were able to construct 2 wells to solve drinking water problem for 550 people. Desilting and recharging of water, construction of water storage tanks and soil conservation were a part of the Watershed program initiative. The livestock development program has seen success in the number of healthy calves born. The solar power initiatives are reaping good dividend and helping the charitable hospitals save significantly in terms of power consumption.
Persistent Foundation continued it's COVID Relief work this year as well. We reached out to more than 5,000 families with food kits and cooked meals. We provided medical equipment like ventilators, oxygen concentrators, BiPap machines to hospitals across all our 5 locations. We also provided the hospital staff with PPE kits, sanitizers, masks, multipara monitors, fumigation equipment. We partnered with the local Municipal Corporation to set up a 600 bed COVID Care Centre with the necessary consumables. The vaccination effort was carried out in Pune and Hyderabad. We reached out to almost 43,000 individuals including senior citizens, disabled individuals, bed ridden people.
As we look at the year ahead, we have hopes in our hearts and smiles on our faces. We pray that we have seen the last of the COVID era and that life can now resume once again. It's going to be a tough journey ahead coping with the new normal and dealing with the aftermath of the pandemic.b The scars are deep and will take a long time to heal. We need to look beyond and focus ahead on our goals and aspirations.
Like always, our Trustees have stood strong beside us in our struggle and motivated us during such trying times. Their encouragement and support are invaluable. I am truly humbled by the immense generosity shown by our employees, whether as monetary contribution towards the COVID relief work or even helping us in various volunteering drives that we had during the lockdown. The Persistent Board has only appreciation and admiration for us, for which we are always grateful. I have a fantastic team working with me and I cannot express enough gratitude to them for their relentless and continuous commitment to the cause of CSR. All these achievements are a result of their teamwork and dedication. I would like to thank each and every one who has been a part of our CSR journey and I hope to see more participation and involvement from many more of you.
Here's to a more normal, safe, happy, and productive year!
Trustees
Powering our mission under the able guidance of our trustees.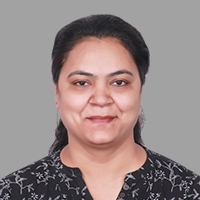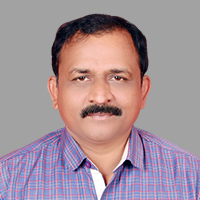 Vaibhav Nikam
Assistant Manager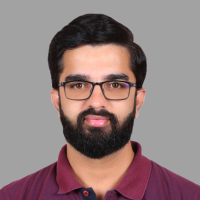 Rushikesh Barsawade
Assistant Manager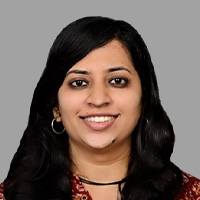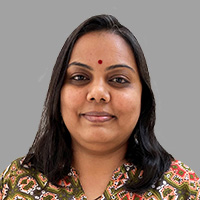 Suparna Deshpande
Associate
---
Outstanding Initiatives under Corporate Social Responsibility for the year 2016-17
FY 2016-17
---
Best CSR Award in IT sector at Nagpur, Year 2016
FY 2016
---
Award by Hyderabad Software Enterprises Association For Innovative & Path breaking initiatives in the areas of Community Development& Environment Protection by Member Companies, Year 2016
FY 2016
---
CSR Award: Award by AMITY university, Year 2014
FY 2014
---
CSR excellence award: Award by ASM group, Year 2014
FY 2014
---
CSR award: Award by Business Standard Ltd., Year 2014
FY 2014
---
Best CSR practices: Award by Global CSR Excellence & Leadership, Year 2014
FY 2014
---
Best CSR practices: Award by Global CSR, Year 2014
FY 2014
---
HR Practices in Corporate Social Responsibility: Award by ET NOW, Year 2013
FY 2013
---
Best CSR strategy: Award by India Human Capital Awards, Year 2012
FY 2012
Get engaged
A little bit by each of us can lead to a better tomorrow
As a trusted channel, we maintain transparency and accountability for all donations received. We welcome contributions from everyone.
Don't wait for the perfect moment to become a changemaker — make this moment perfect! Volunteer with the Persistent Foundation.