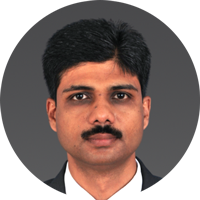 Jayant Konde
Cdr. Jayant Konde
Chief Administrative Officer, Persistent Systems Ltd
Commander Jayant Konde (Retd) is a Trustee on the Board of Trustees since 1st August 2021.
He is a B. Tech. ( Electrical Engg) from Naval College of Engineering, M. Tech. (Radar and Communication Engg) from IIT Delhi, PGDMS from JBIMS and EGMP from IIM Bengaluru.
He was in the Indian Navy for 25 years with diverse technology, management and leadership experience, in most challenging situations. Post his early retirement, he has been working in private sector since 2015. He took over as CAO of Persistent Systems Limited on 1st August 2021.
He believes in giving back to the society through social work and has been working for welfare of ex-servicemen. He is also passionate about green initiatives like solar and wind power generation, tree plantation, green buildings,  etc. and  is passionately driving such projects. He practices Yoga, loves swimming and likes to promote organic/ natural farming.
Get engaged
A little bit by each of us can lead to a better tomorrow
As a trusted channel, we maintain transparency and accountability for all donations received. We welcome contributions from everyone.
Don't wait for the perfect moment to become a changemaker — make this moment perfect! Volunteer with the Persistent Foundation.