Infrastructure Development & Support
Community Development
Infrastructure development is an integral and key focus area for the Persistent Foundation through which it supports various stakeholders. All Infrastructure Development work is conceived, planned and implemented in partnership with Rama Purushottam Foundation (RPF).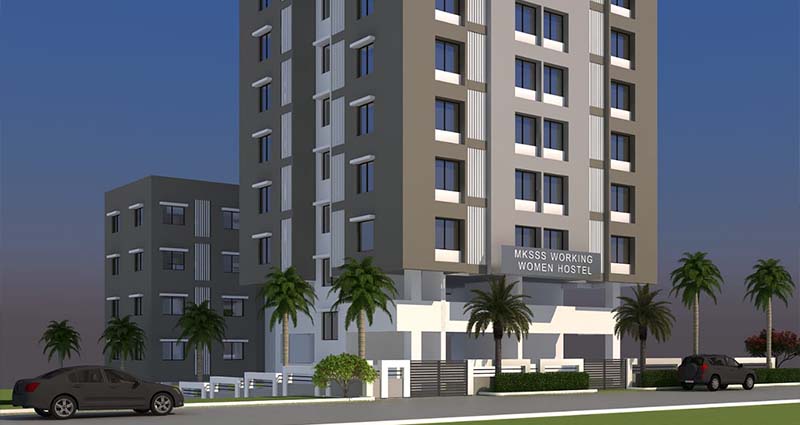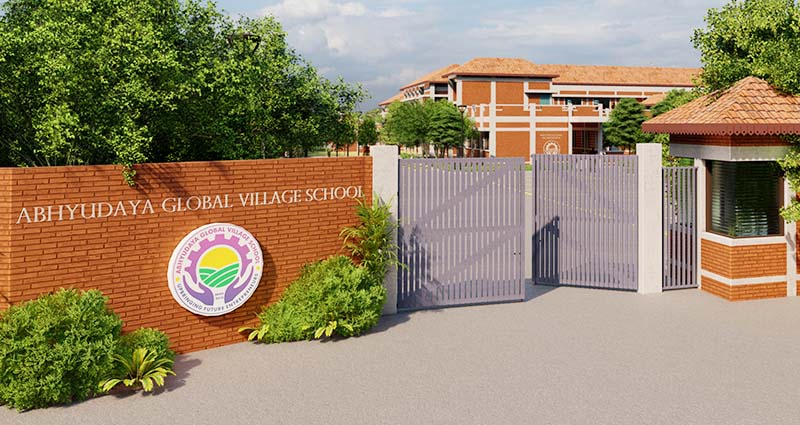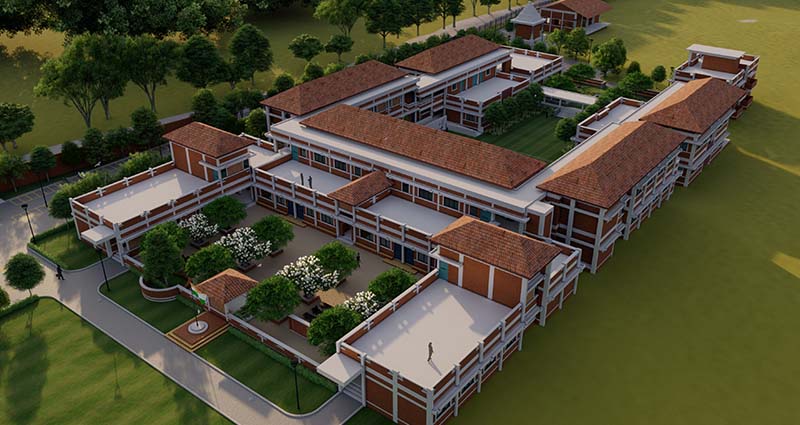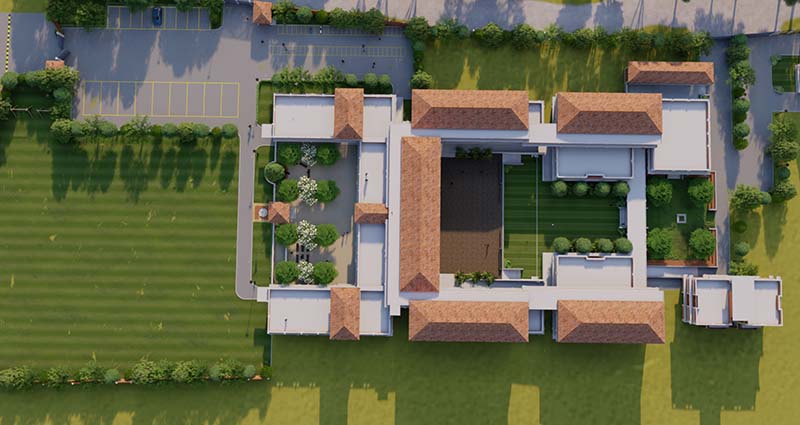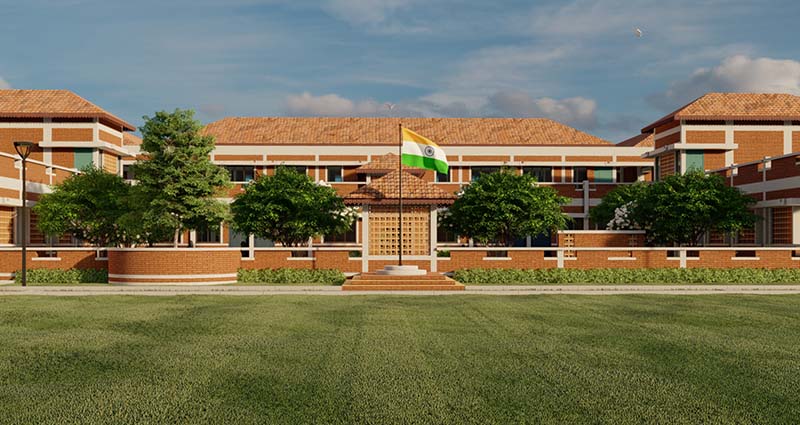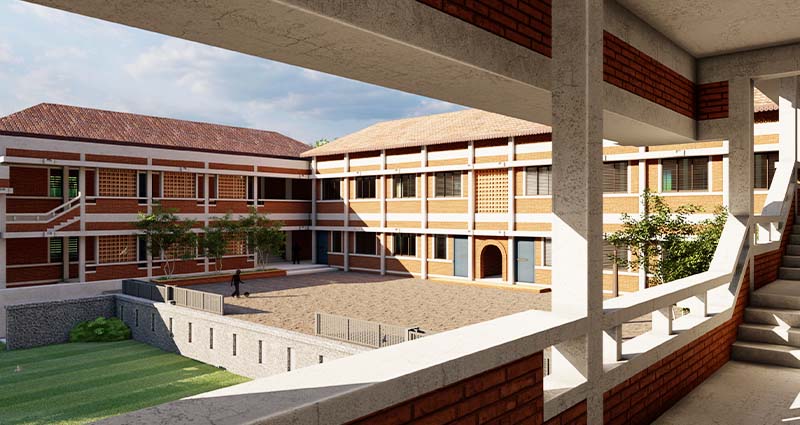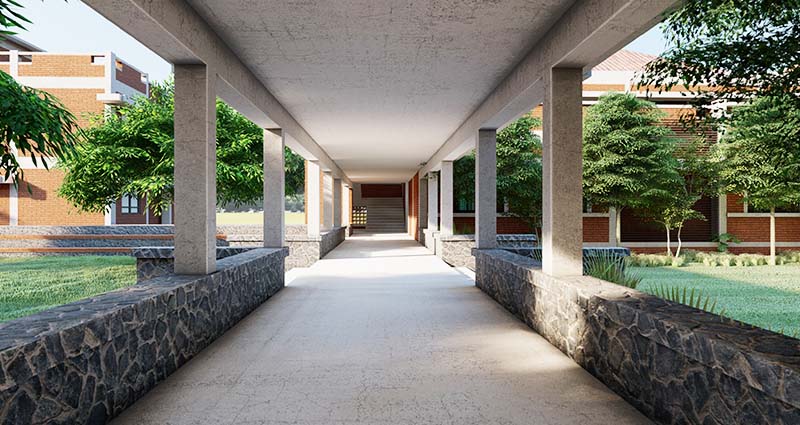 Interventions / Solutions Focus
Enabling availability of quality infrastructure with contemporary features using the best technology available.
Significant Outcomes –
Residence for Maharashtra Police
As a mark of support to Maharashtra Police, two 22-storey buildings named Raigad and Shivneri with 168 flats have been developed for Police Constables (lowest rank in the police hierarchy). State of the art technology has been used in the construction of these buildings with all modern amenities including well equipped play area for children and a walking track.
Hostel for working women in Karve Nagar
In support of Maharishi Karve Stree Shikshan Sansthan, an 8 floor Hostel is being constructed in Karve Nagar for working women. The Hostel comprises of 55 fully furnished rooms supporting 110 women on twin sharing basis, a basement and two floors for parking. The building will be equipped with modern amenities and facilities required by the working women. Construction work for the building began in February 2021 and is expected to be handed over by September 2022.
Maharshi Karve Stree Shikshan Sansthan was established in 1896 by the great visionary and social reformer and Bharat Ratna- Maharshi Dhondo Keshav Karve, with a vision to " Empower Women through Education" and make them self-reliant. At present, it is running 64 educational units through which more than 30,000 girl students are taking their education. In addition to educational units, it offers hostel facilities exclusively for women. The hostel facility includes separate hostels for school girls, college girls, working women and for the girls recommended by Child Welfare Committee.
School Buildings and Dormitories for VIKALPA
Construction of new school buildings equipped with dormitories and other amenities for the VIKALPA society for Sustainable Development in Nagpur, is in progress. Strict compliance and adherence per the norms of the Nagpur municipal corporation is being followed. The work began in January 2021 and is expected to completed by September 2022.
VIKALPA, Society for Sustainable Development, was established in the year 1996. VIKALPA works towards holistic rural development in three sectors: education, environment and agriculture. It started Abhyudaya Global Village – AGVS in the year 2010 on a farmland, 45 kms away from the city of Nagpur, Maharashtra. The school has a residential arm for students of 8th & 9th grade. The school has set up pulverizes, wooden oil mills, demonstration units of small enterprises in order to education children about entrepreneurial qualities from a very young age.
Related Community Development Projects
Get engaged
A little bit by each of us can lead to a better tomorrow
As a trusted channel, we maintain transparency and accountability for all donations received. We welcome contributions from everyone.
Don't wait for the perfect moment to become a changemaker — make this moment perfect! Volunteer with the Persistent Foundation.