Persistent Systems committed to supporting Covid-19 relief work at all locations where it has offices, coordinated by Persistent Foundation. We also supported organizations beyond our geographical limits with food and medical support.
Food kit and cooked meals were supported to beneficiaries included migrant laborers, the urban poor, tribals, disabled, sex workers and transgenders. Support was also provided to residential care homes, and teachers.

Medical Support
Our direct association with hospitals helped us to reach out to the neediest in a timely manner. Along with consumables, support was also provided to strengthen the healthcare infrastructure. In all, we supported 14 hospitals, 14 NGOs and 4 government departments through medical interventions.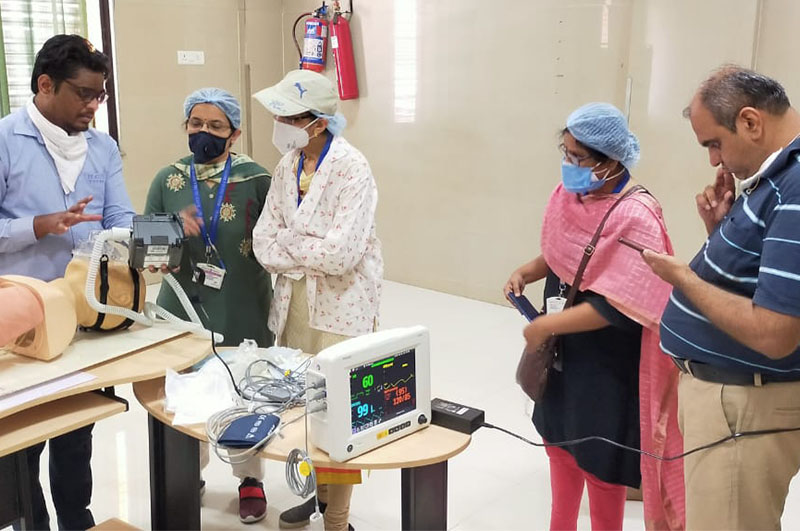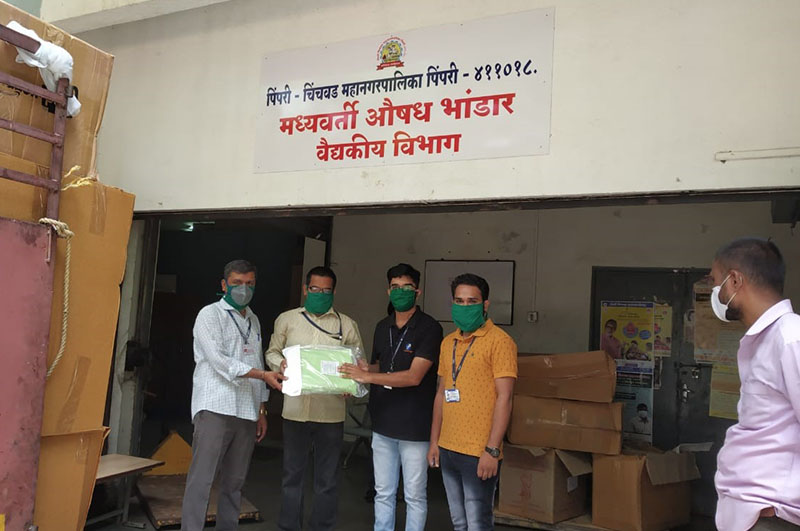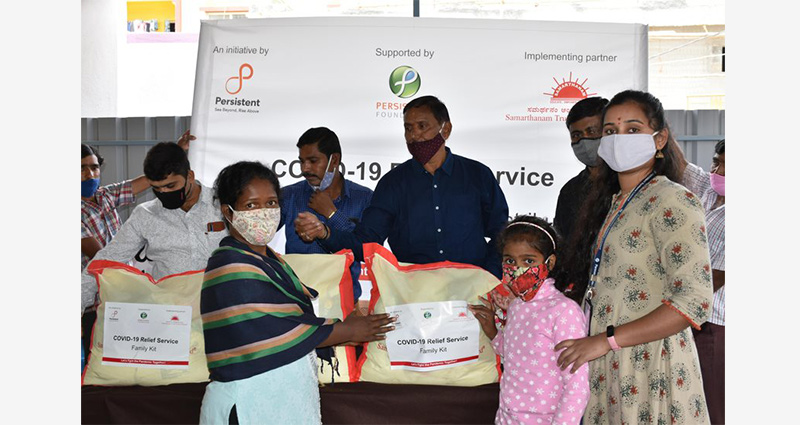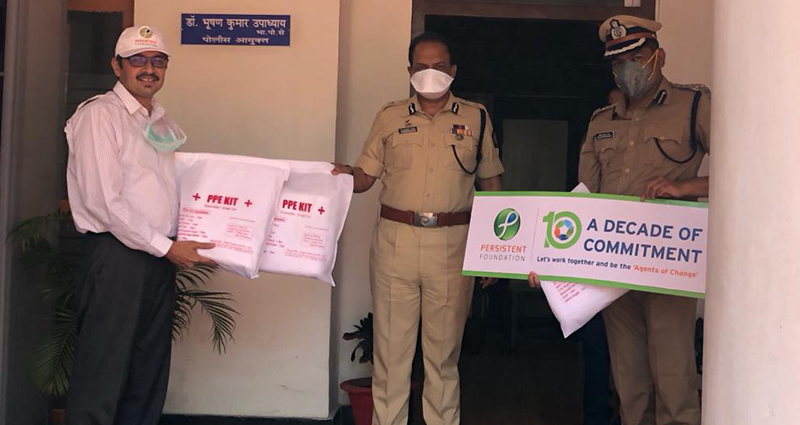 Community Disinfection
This was a unique service which was offered in red spot areas most affected by Covid-19. With the help of community-based organizations we were able to create a team of 200 volunteers who today continue this service. There were areas where disinfection with machines was not possible due to narrow bylane. In some areas government employees were not keen on visiting, such as red light areas where the majority of the population is commercial sex workers. Volunteers from the area were trained and material supply was provided by the Foundation. Support was provided in seven communities in Pune city from Yerwada, Mangalwar Peth and Bhavani Peth.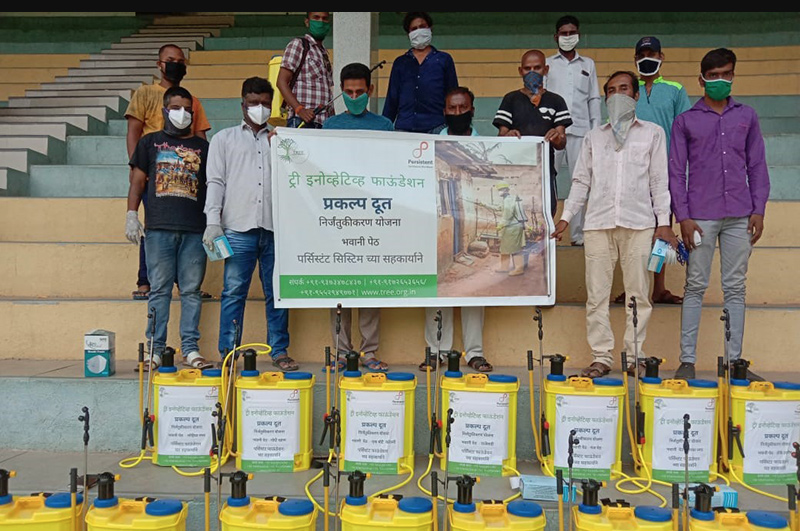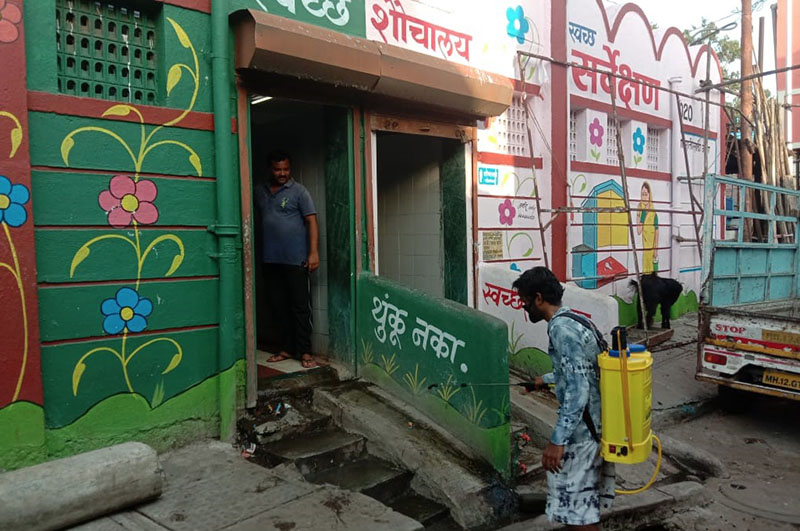 PPE Kits and Raincoats for Waste Collectors
Waste collectors were crucial for maintaining community hygiene. To ensure their safety a PPE kit was designed with an apron, mask, sanitizer, scarf, and gloves. In the rainy season, raincoats were provided to 4000 waste collectors in Pune. As their wages were badly affected in this period, they were also supported with food kits and medication.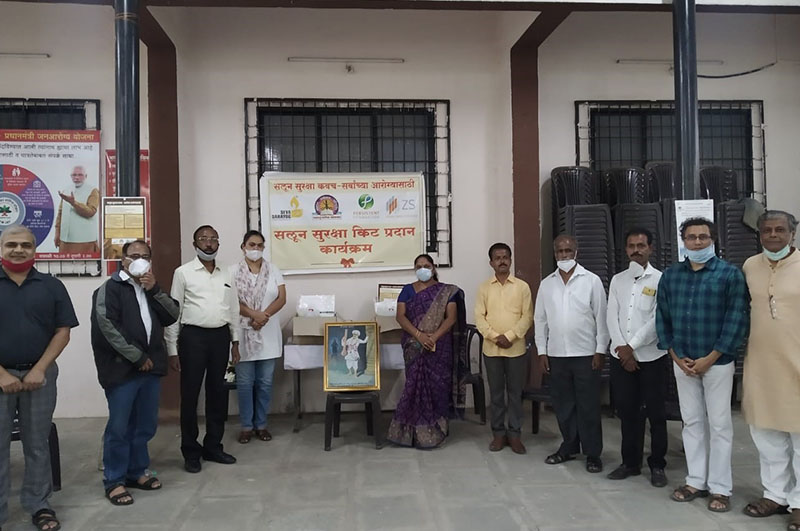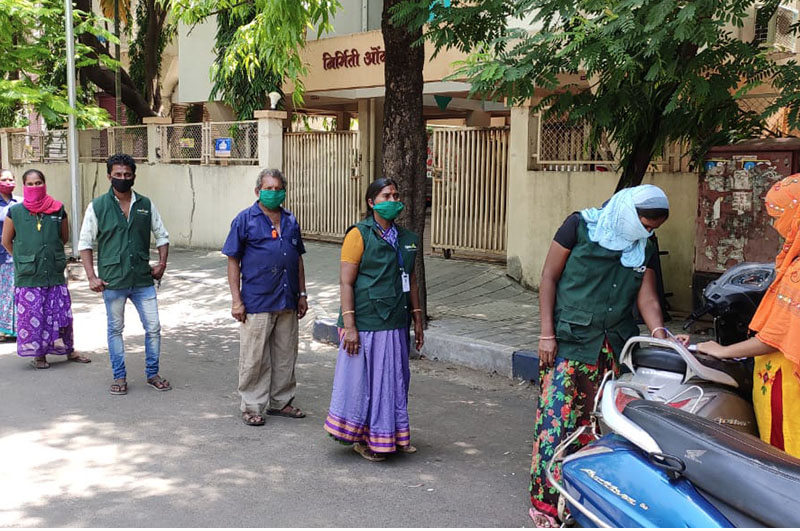 Testimonials from the Partners
Get engaged
A little bit by each of us can lead to a better tomorrow
As a trusted channel, we maintain transparency and accountability for all donations received. We welcome contributions from everyone.
Don't wait for the perfect moment to become a changemaker — make this moment perfect! Volunteer with the Persistent Foundation.